Easy way to get your work scheduled in
CALL OR EMAIL US
We will discuss in-detail what is needed and will give you a quote and address.
01.
SEND IT TO US
Once shipped, all we would need is a tracking number to schedule your work in. Walk-ins are welcome with appointment
02.
QUICK FIX
Once parts arrive, we will do a free inspection, in-case other work is needed. Turnaround time is generally 24hrs per service request!
03.
FAST RETURN
Choose the delivery method that matches your requirements. We will make sure to send you shipping quotes and delivery dates. Return shipping is not free
04.
Do you want to sell your Turbocharger?
We offer cash for used turbochargers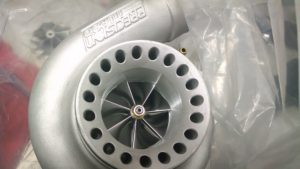 TURBOCHARGER SERVICE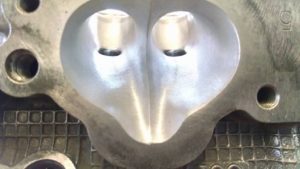 PROFESSIONAL PORTING
CERAMIC COATING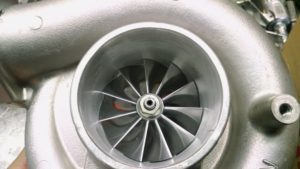 TURBO UPGRADES
Testimonials
Next
Ruben, I know this is late but I just wanted to say that the turbo looks great and works great. Your work is fantastic and I can't believe the price and turnaround time. Thank you so much!

Cody Wojcik
Huge thanks to Ruben for building me an amazing VF52. Was insanely helpful throughout the process and even helped me screen turbos before I even gave him business. Ported & polished, ceramic coated, powder coated, and upgraded GTX 11 blade billet wheel (he even cleaned everything up from an oil leak we didn't know about) with insane turn around. Awesome guy and business, highly recommended!!

Matt Little
My name is Anthony, I own and operate "A.H Subie Performance " we are located in Denver co, I want to give SoCal Porting a extremely great review. I have worked with Ruben at SoCal Porting about 1 year now, and even more before I opened up my business. They are hands down the best shop for porting, turbo rebuilds and ceramic coatings. I send all my customers heads and turbos to SoCal Porting and I would never take them anywhere else. Ruben has earned my business for life. I can't explain how great there customer service is and their turn around time is always amazing. Thanks so much for all you do SoCal Porting 👍👍

Anthony Hinojosa
SoCal Porting gives you amazing service coupled with a variety of services that can either enhance your existing setup or flat out just get it working again! There is no one else I would trust with my vital engine components to ensure they are correctly ported, coated, or rebuild.

Mark Jager
Was looking for upgrade options for my evo 9 turbo, Was refered to Socal Porting by a few friends, when I contacted Ruben, he without any hesitation walked me through my options, very nice and friendly guy, I deided to go with their stage 3 option, its pretty badass what he can do to a "stock apearing turbo", turnaround time was insanely quick, I also had him ceramic coat my o2 dump, turbine housing and port polish my intake manifold, unbeatable price and service, what I got in the box today was a work of art. i highly recommend this guy for all of your go fast needs

Roni Blk
Just to let you know the turbo made 350whp at 20lbs of boost. I'm very happy with how it did.

Leeam Sigler
Hey Ruben just wanted to say thanks for the rebuild. I got tuned Monday and put up some good numbers. I ran out of fuel but ill be back with bigger injectors.

Aaron Mays
Socal porting rebuilt my turbo very fast and in time to get my car on the dyno I can't thank Ruben enough! Customer service was unbelievable! I took my turbo to every shop in Denver and they told me to trash it and that it was not fixable! So I followed a lead on socal porting I received from Anthony Hinojosa and sent it to California. Thanks so much socal porting for getting me back on the road and pulling off the impossible! I will recommend you guys to everyone I know and will for sure use you guys when it's time to port some heads for my new motor! Thanks again!

Jordon Harmon
I'm happy with the turbo set-up! Once I do e85, I'll let you know. Again, thanks for the help and great work!!

Dino
Previous