Introducing the SoCal V4
500+WHP Turbocharger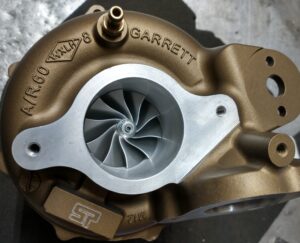 After months of back-and-forth dyno testing with the top engine builders and tuners, we are proud to say that we can finally offer our V4 upgrade for the 2015+ Subaru WRX MGT2259.
Utilizing our 52-72mm compressor wheel with the latest 5 Axis, point-milling process. This wheel profile comes with a swept blade design for low drag, meaning the full 10-blade wheel will get the best spool possible without sacrificing flow. The Garrett turbo housings are retained for a factory fit while also keeping a stock look but are machined and bored over. Because of our included port and polishing and use of Garrett housings, we have been known to have the best usable POWER for a FA turbo this size.
V4 UPGRADE, $1005 and it includes the upgraded billet wheel and turbine shaft, machining, recontour, clipping, rebuild, and full porting and polishing!
CERAMIC COATING, starts $45;  We offer blue titanium, thermal gray, blue flame, black, silver, burnt bronze or gold. We also offering heat dispersant coatings in black and gray
TURBOSMART WGA, 14psi $220 (prices subject to change).
Note: The stock and the 7psi wastegate actuator are not recommended for high boost applications with this upgrade. It can restrict PSI potential.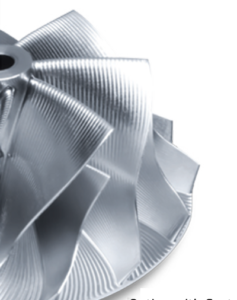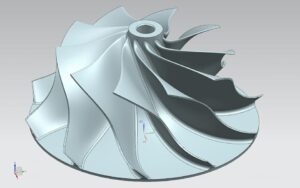 The major change with the V4 is the use of a much larger than stock turbine shaft with a 10 degree back cut for increased performance. The larger turbine shaft picks up where the V3 left off and carries the power-band higher into the RPM range. With the larger turbine the efficiency of the compressor map increased allowing for higher LB/MIN with the same pressure ratios. The best news is that spool was hardly sacrificed because of the light weight 9 blade design. (315lb/tq at 3000RPM)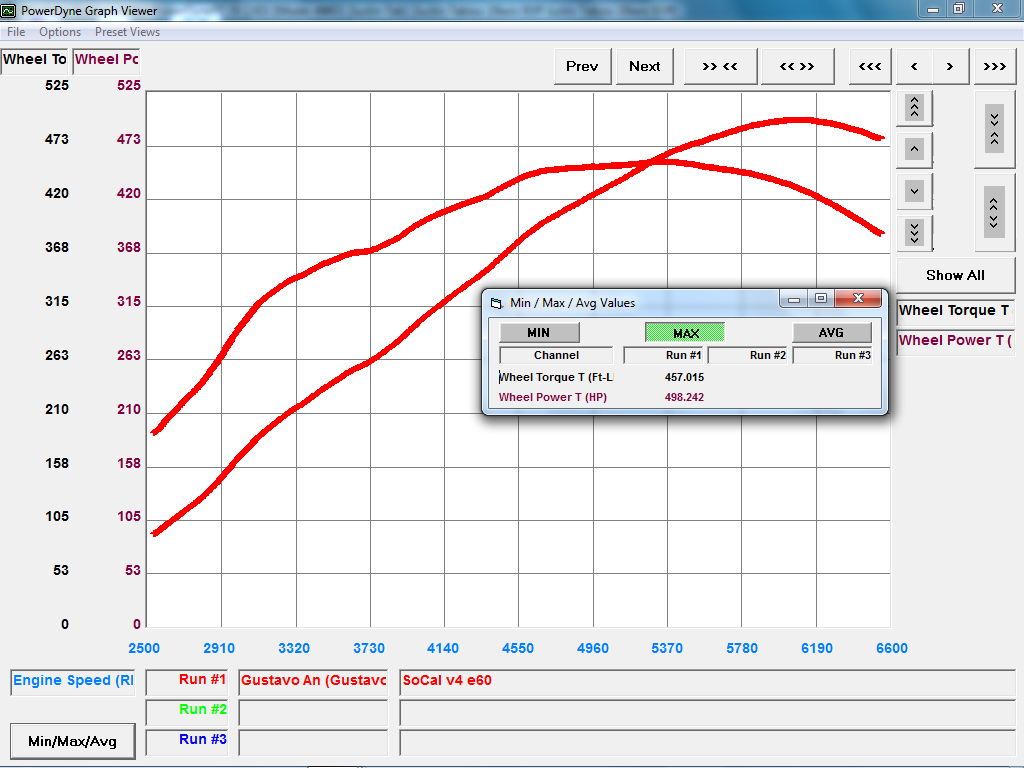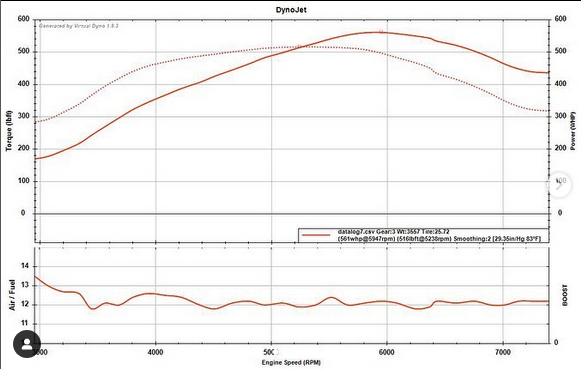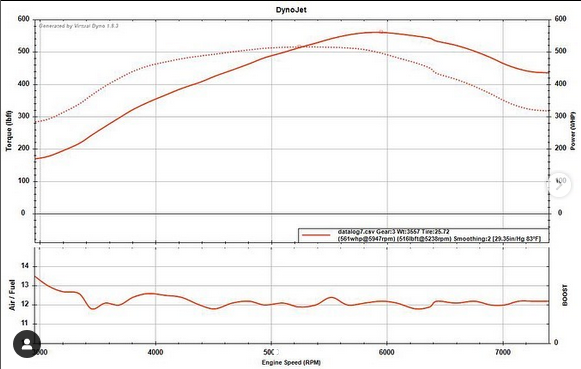 Although all dynos read different, we wanted to post the highs and lows to give you a basic idea of this turbochargers potential. This turbo is rated for 500+WHP using the right fuel and tuning
The turbine housing is fully ported to remove the horrible casting restrictions and the wastegate holes are ported for proper boost control.