Exhaust Manifold Porting $200, most 4 cylinders and $399 most V8. Coating for most V8 starts at $180.
Call/Email for Quote to your specific application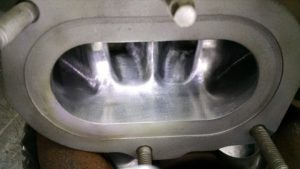 Service includes:
Gasket matching of all the inlet ports
Full port and taper of the manifolds inlets and outlets
Cross pipe's ported and tapered *where applicable
Knife Edge divider walls
Balanced runners to 3% variance
Ceramic coating available
Dyno Proven RESULTS! 15+ WHP GAINS!