Throttle Body Porting starts at $60 small frame and larger frame $80+.
Our throttle body porting has been known to be the best in the industry. We will port the throttle body open to its most extreme limits without compromising throttle response. Competitors products are known to cause issues and is why we are famous for this simple, yet important service.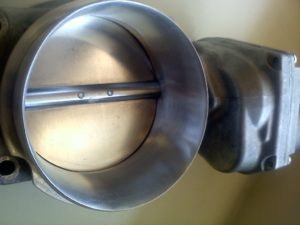 Service includes:
Knife edge of front lip
Port in a velocity stack
Removal of casting marks
Port and taper of factory steps before butterfly
Increase diameter of the TB before and after the throttle blade
Half shafts available upon request
NOTE: We cannot increase the diameter of the throttle body blade. The precision needed to perform a perfect seal is near impossible without a CNC machine.