Our turbochargers are overbuilt and come with a 1 year warranty. Whether your vehicle is a daily driver or a track car, you will have the confidence of knowing your turbo is built to take all the boost thrown at it.
Turbocharger upgrade prices very, but a general guideline is listed below
Starting price is $400 – Journal Bearing, (JB), comes with our billet compressor wheel, rebuild and a 1 year warranty.
We can machine turbo housings for wheels as large as the housing permits.
All of our turbocharger rebuilds come with upgraded seals and bearings to insure reliable operation.
Every turbocharger is triple balanced.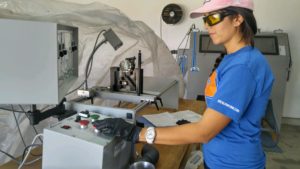 Please see our growing list of turbos we've upgraded.